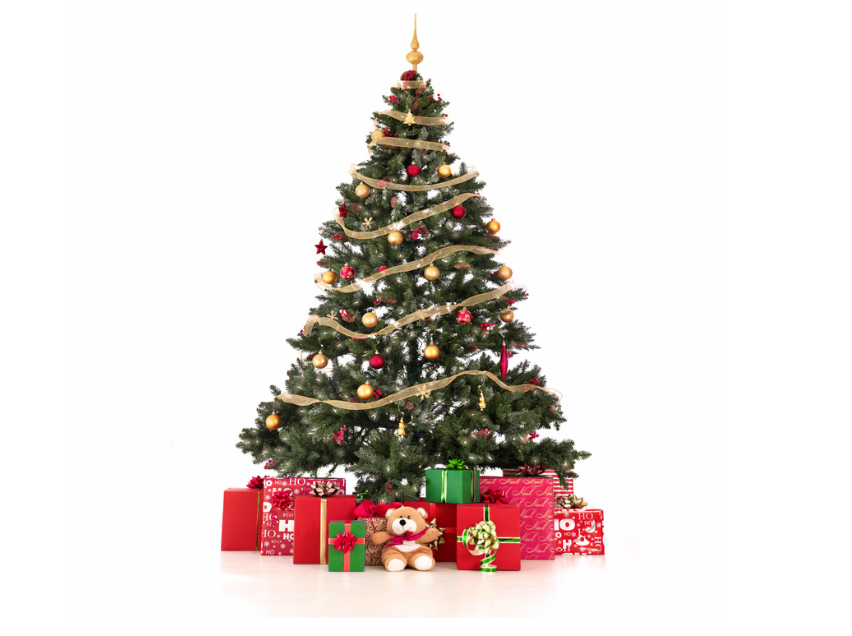 June 25th was exactly 6 months until Christmas – which means we are more than halfway there now! When the economy and our budgets aren't meeting our expectations, we need to start planning ahead for big expenses like Christmas. NOW is the time to start saving, shopping, storing, and scheduling for Christmas. The average American household spends $1,534 on the holidays. That's a lot of money to shell out all at once. Here are Sharky's tips on how to start saving for Christmas now, so you aren't overwhelmed and broke during the happiest time of the year!
SAVING
Making extra money and saving for Christmas time is easier than you think!
Budget: Every week, remove a set amount of money from your paycheck, bank account, or budget for the holidays. If you already have budgets for life categories like gas, food, going out, etc., consider grabbing $5 from each category to save. Sacrificing small amounts throughout the next few months will prevent a huge chunk being deducted from your bank account later in the year.
Extra Money: If your budget is tight, and you aren't able to take from it to save, consider making some extra money! Delivery services like DoorDash and Instacart can pull in quick extra cash, along with Uber or other rideshare opportunities. Digital couponing has proven to be a GREAT way to not just save on groceries & necessities, but to score money makers, too. Check out dog walking apps like Rover, and online garage sales like OfferUp to sell unwanted items. Become a Field Agent and perform simple tasks for extra cash, too.
SHOPPING
Be smart about when you shop and what you're buying! Knowledge is key here!
What to Buy: Knowing when to get the best deals is crucial for savvy shoppers. After June, the biggest sales of the year are a great way to shop for great gifts at discounted prices, and there are a lot!
Everyday Shopping: You can also stalk clearance aisles of your favorite stores for cheap gift ideas. Also, watch for garage & estate sales during the warmer months.
STORING
Storing gifts you buy over the next few months will allow you to save more money!
Gift Closet: Where do you store (and hide!) all of these discounted gifts you're stocking up on for the next few months? Grab a few large totes, then store them in the attic, garage, basement, barn, tool shed, storage unit, or a closet. Finding space for your gifts will allow you to stock up and store – instead of spending tons of money in December.
SCHEDULING
Planning ahead for your holiday travels will save you time and money!
Flight: If you're planning to fly to your destination this holiday season, schedule your flight as early as possible. Airlines and airports totally chaotic this year, so the earlier you book your flight, the better. Plus, you'll save BIG. Book at least 4 weeks prior to your flight, but the earlier the better. Flights are more expensive as the departure date gets closer.
Roadtrip: Driving home for the holidays? Plan your trip accordingly! Check out these roadtrips tips & hacks that are good year round, and book your motel or Airbnb as early as possible to avoid higher prices.
What are your best saving, shopping, storing and scheduling tips for building up to the holiday season? Share them in the comments!