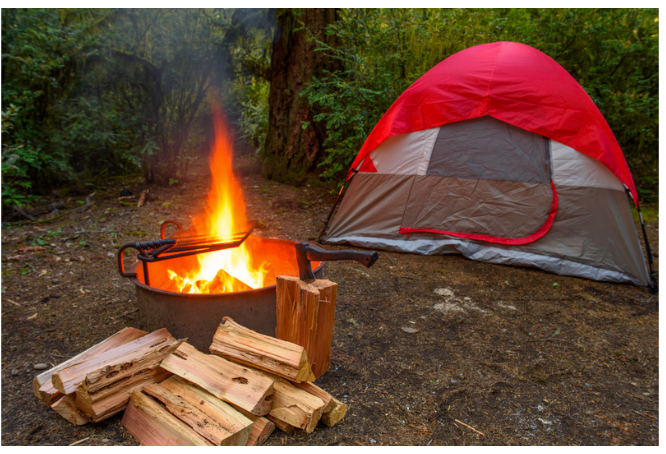 Are you and your family feeling adventurous this year? Take to nature and explore this summer! Here are some tips on how to find free and cheap camping in the United States. This information is valid year-round, not just for the summertime! Campedium is an amazing resource that will help you easily find camping and campsites. Plus, if you're road-tripping to your destination, be sure to check out Sharky's Road Trip Tips & Freebies and 20 Under $20 Road Trip Essentials!
National Forests
For the most part, almost all National Forests allow for free camping outside developed campgrounds, and recreation areas. That means you'll be self sufficient and not have the privilege of any amenities like bathrooms, trash cans, potable water, maintained roads, etc. The National Forest Map Locator can help you find a great spot.
Bureau of Land Management
If the desert is more your style, check out the Bureau of Land Management's app!  You'll find free camping in the Western US, and again, outside developed campgrounds. These desert areas are similar to the forests because you'll be on your own, with no amenities.
National Parks
Every year, the National Parks Service allows for FREE entrance into their parks. Note that while entrance to the park may be free, campsite fees may be extra. These are the dates for 2023:
Jan. 16: MLK Jr. birthday
April 22: First day of National Park Week
Aug. 4: Great American Outdoors Day
Sept. 23: National Public Lands Day
Nov. 11: Veterans Day
Discounts and free admission are also offered to:
4th Graders: The Every Kid Outdoors program allows for FREE entrance into parks for fourth graders and anyone else in the vehicle entering! You'll need a pass, so grab that early in the season so you can enjoy the most out of it.
Seniors: A Senior Pass qualifies seniors (62+) some serious discounts on park entrance and camping fees.
Military, Gold Star Families & Veterans: Free admission to National Parks.
Whether you're a back country, roughing it type of family, or love designated campsites – there's a freebie or discount for you! Before you plan your trip, be sure to check the National Parks Closure List. Happy Camping!