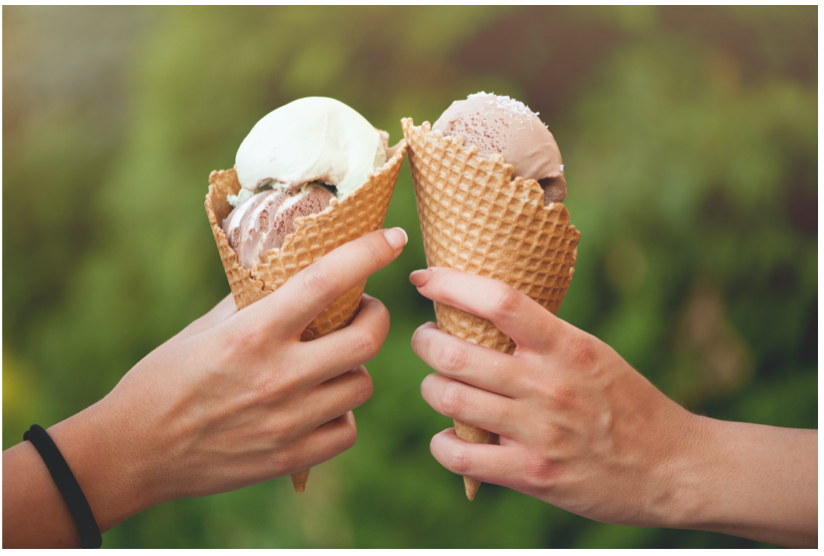 National Ice Cream Day is almost here! It's July 17th this year and Sharky is READY! Here are the best ice cream deals and freebies going on for this fun national day.
Baskin-Robbins: $5 off $15 (online code BECOOLER or use app to scan bar code). July 17-23
Dairy Queen: $1 off dipped cone via app. July 17
Carvel: BOGO FREE small cup or cone. July 17
Cold Stone Creamery: App users get $4 off $20 orders via app. Plus, free delivery on orders July 15-17. Plus $5 bonus ecard with $25 gift card purchase.
Dippin' Dots: FREE mini cups of Dippin' Dots for 2 hours on July 17. Check locator "shopping center" to find locations and their specific times.
Whole Foods: 25% off ice cream & frozen novelties + Amazon Prime members get additional 10% off. July 15-July 19.
Marble Slab: Free small ice cream or BOGO FREE offers for app users. Entire month of July
Yogurtland: Reward members get 3X points. July 17
Your Pie: Rewards members get free scoop of new White Chocolate Raspberry Swirl Gelato. July 17
ENJOY YOUR ICE CREAM!