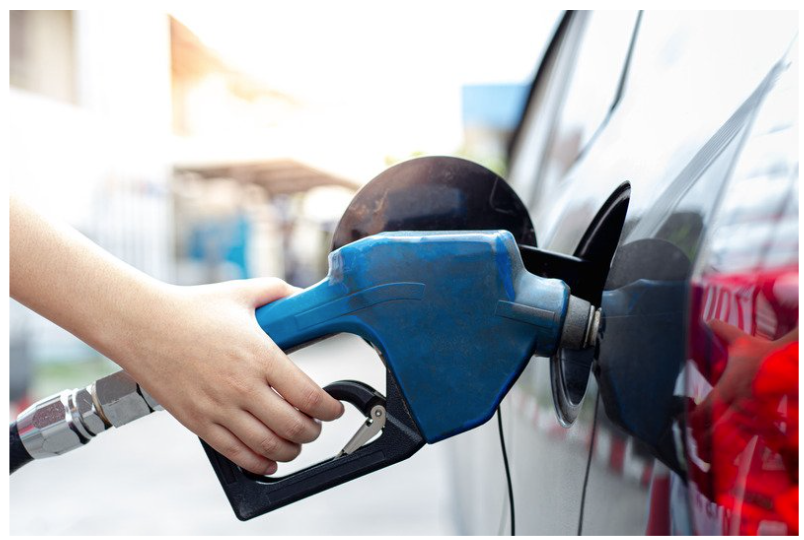 Gas prices have surpassed crazy and shocking.  They've zoomed right into ridiculous and absurd! Here are some frugal ways to save on gas, PLUS earn cash back for your gas purchases! Don't forget, Sharky showed you how easy and quick it is to use digital coupons & cash back to save on household essential and groceries… and now you'll save on your gas station purchases, too!
GetUpside: Use the map in the app to find gas stations near you that offer cash back. Once you claim an offer, you'll have four hours to fill up at that station, using your linked credit or debit card.  Savings can be used up to 50 gallons – which means you could fill up with multiple vehicles – just don't return the handle between vehicles) for maximum savings in your family.
Even more, you'll get a referral link to share with friends and family, so you can earn cash back on their purchases, too.
Get an extra $.15/gallon cash back the first time you use the app with the code 9498C when you sign up!
Fuel Rewards:  If you fuel up at Shell gas stations – this is a great app for you. After linking your debit or credit card, you'll earn $.10/gallon for every $50 spent at participating restaurants (Red Lobster, Dunkin', local restaurants & so much more). Plus, link your accounts like T-Mobile, Dunkin', Stop & Shop and others to earn even more off per gallon. Stack rewards to save a lot more. For example, you'll already save $.5/gallon with the app, but when you link your Dunkin' Rewards account, you'll get an extra $.10/gallon!
Grocery Stores: Many grocery stores have fuel stations – and if they do, they most likely offer nice discounts on gas with your purchases in-store. Be sure to check your rewards account, receipts (usually at the bottom), and the apps for more ways to save at the pumps. You can earn discounts on gas just by shopping like you normally do (and don't forget those digital coupons!).
GasBuddy: You probably know this app for finding the best prices in gas around you. Did you know you can save money on your fuel-ups with it?! Claim deals at specific gas stations, save up to $.25/gallon at stations nationwide, use the Gasback feature to save more – and be sure to sign up for emails and notifications for bonuses! Note that there are some exceptionslike Exxon, Costco, Sam's Club and other stations that don't accept Pay With GasBuddy, so be sure to check out the details in the FAQ page.
MORE TIPS FOR SAVING ON GAS:
STACK SAVINGS: Keep in mind that you CAN stack some of these programs for even MORE savings.
CREDIT CARD: Your credit cards may offer cash back or rewards for your gas purchases – use those credit cards when filling up, and consider linking them to GetUpside to score even more.
PAY WITH CASH: If you aren't interested in using your credit or debit card, OR using an app to pay – pay with cash! Many gas stations offer lower prices for cash payments.
USE GIFT CARDS: Sites like Gift Card Granny and Raise offer discounted gift cards, or cash back when you purchase a gift card at full price. AND they have gift cards for gas stations!
STATION SPECIFIC: Many chain gas stations have their own rewards programs. If you frequent the same stations, be sure to check out any extra savings you can get just for signing up!
What are you doing to save on the increasing gas prices right now?