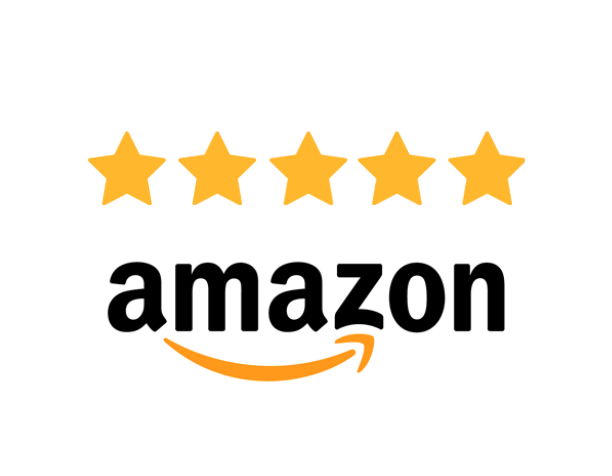 Amazon has some great products-  we all know that!  But how do you know which is the best product in a category, without spending hours researching and reading reviews?  One way is to checkout Amazon's Best Sellers list!  These are the top-selling products that are updated hourly, so you can always be in the know. Another way is to let Sharky do the work for you!  Each of these suggested products has at least 500 reviews, and a 4.5 or higher star rating. Sharky will highlight one category every week.
4.8/5 star rating from 53,494 reviewers
89% gave it five stars
5-Star Review:
"
I would recommend these to everyone, and I do, regularly. I learned only by buying these that's there's 15 per roll which is the norm, but I always thought it felt like more! These rolls fit into any poop bag holder and work great! Buy these now!
" 
4.5/5 star rating from 43,731 reviewers
73% gave it five stars
5-Star Review:
"I own my own dog training business and recommend this harness to every one of my clients when training loose leash walking. This harness is SO durable (even for teething puppies!) The front clip is excellent for the early stages of training, helps the dog learn that pulling is unacceptable. I also love how it has the top clip on the back as well, it's great for dogs transitioning out of the puppy age. "
4.6/5 star rating from 7.896 reviewers
78% gave it five stars
5-Star Review:
"This stuff is awesome! I couldn't be happier with a cat litter, and I've tried most of them. If only I had tried this when it first came out. I have been … putting up with extreme dustiness, lousy odor control and high tracking. The way the formula is, it is easier to sweep up anything that is tracked than any of the other litters I've used."
4.7/5 star rating from 2,007 reviewers
84% gave it five stars
5-Star Review:
"Our 2 Multichon puppies absolutely enjoy the softness and both love to snuggle inside, especially at "quiet time". The medium size allows plenty of room for both of our little girls. Because of their response to the first bed, we purchased a second from Amazon. The quality and pricing is far superior to any other bed brand that we've seen at several pet stores. It's machine washable and the bed comes with full use and care instructions to help maintain its quality."
4.6/5 star rating from 15,449 reviewers
79% gave it five stars
5-Star Review:
"I've had several of these over the years. When one of my cats was ancient, could hardly see or walk, he would still drag himself over to it and bat at it every day. With the kittens its just hilarious, good exercise and group fun. The adult cats will surround it and play a form of tether ball, shooting it around at each other. Because its a toy, they enjoy it and as a result use the scratching pad a lot instead of something I don't want to be scratched."
4.8/5 star review from 9,980 reviewers
88% gave it five stars
5-Star Review: 
"My dog absolutely loves these treats. He is extremely picky (for a rescue!), and I have a "graveyard" of treats that I guessed he might like–but absolutely not! So far these are one of the only two treats he will eat. But, he demolishes them in 10 minutes, so he goes through a bag fairly quickly. By the way, they are also half the price at Walmart."
4.8/5 star review from 34,524 reviewers
87% gave them five stars
5-Star Review:
"I read the reviews of this tag before buying 2 for my dogs and completely agree. The engraving is easy to read, bold and doesn't scratch off. I also like having my dog's names on one side and our contact information on the other. Highly recommended!"