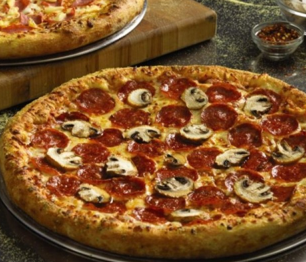 The MLB and Domino's have teamed up to give away FREE Medium Pan Pizzas! When a pitcher has a no-hitter game, the first 20,000 will get a code valid for a FREE 2-Topping Medium Pan Pizza at Domino's! Well, Chris Heston just pitched a no hitter…which means FREE Pizza! This will take place TODAY (6/10) at 3PM ET.
Make sure to register for an MLB.com account now so when it goes live you are able to to get the code! You must have an MLB.com account to get this when it goes live. (Thanks, Amber & Couponing Camel!)
➡ Don't forget to sign up for FREE Hot Offer Text Alerts so you never miss a hot offer!