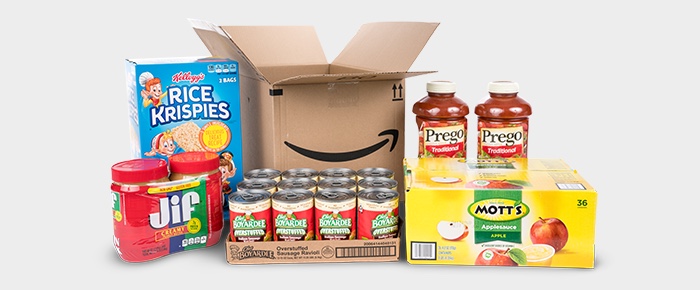 Grocery shopping can be a burden when you have a busy household, kids, illness, crazy weather, disabilities, limited time, a super tight budget… the list goes on and on!  There are some great grocery options out there to help support you when life gets crazy – but my favorite is Amazon! Here is a list of some of the best grocery items available now!
The following deals are Subscribe & Save, but you can opt for one-time purchase with each of them, and pay between $.08 – $1 more.  All of the deals listed are lowest price ever offered.
REMINDER!  When you sign up for FIVE Subscribe & Save offers, you'll score an extra 15% off your purchase!
*Prices listed are accurate at the time of this posting. Amazon prices rise and fall without notice.