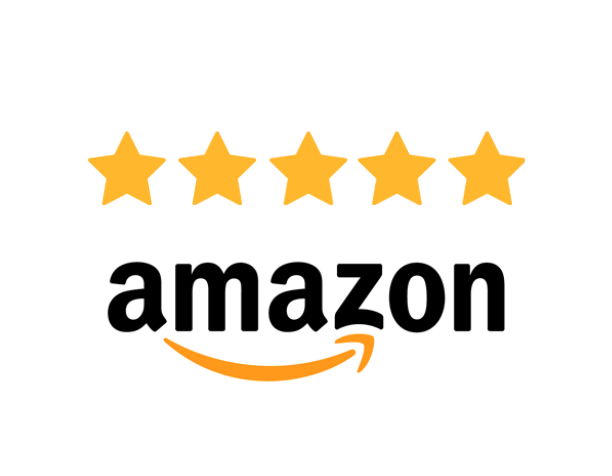 Amazon has some great products-  we all know that!  But how do you know which is the best product in a category, without spending hours researching and reading reviews?  One way is to checkout Amazon's Best Sellers list!  These are the top-selling products that are updated hourly, so you can always be in the know. Another way is to let Sharky do the work for you!  Each of these suggested products has at least 500 reviews, and a 4.5 or higher star rating. Sharky will highlight one category every week.
4.8/5 star rating from 5,111 reviewers
84% gave it five stars
5-Star Review:
"Oh. My. Goodness. It changes the game. I have NO idea how it works. Just like the commercials, it literally *traps* the smell in. I'm almost angry I hadn't bought this earlier, and I am most definitely picking out another one for my lactose intolerant, dairy-loving partner.My ONLY gripe, which is so insignificant, is that the smell is pretty strong. It's a good smell, and I understand why it is, but just make sure you buy a scent you like and won't give you a headache if, like me, you're very sensitive to strong scents. THIS PRODUCT DOESN'T GIVE ME SCENT HEADACHES! WHICH IS AMAZING!
If you're on the fence, take this as a sign to order yourself a bottle. You won't regret it." 
4.7/5 star rating from 5,514 reviewers
81% gave it five stars
5-Star Review:
"This is a wonderful set! it has both Nag Champa and Super Hit, plus Sandalwood (this brand is the best Sandalwood i've ever burned, hands down). my husband loves the Dragon's Blood- and he only remarks on really good Dragon's Blood incense. the Positive Vibes is the only one i'd never burned before, and it's fantastic. a great variety here of high quality stuff. plus was pleasantly surprised to find a sample pack of Golden Era inside one of the boxes! very happy we purchased this."
4.6/5 star rating from 5,559 reviewers
80% gave it five stars
5-Star Review:
"I have been searching for a few days for a candle warmer that would brighten up my living room and make the room smell nice. I was hesitant to buy this product because there were not any previous reviews and I have read that the bulbs on some candle warmers go out quickly. After thinking for a while I finally decided to try it and I am pleased to say that I made a great decision. This candle warmer is everything I could have asked for. The warmer looks classy and brightens up the room. The plate where the wax is placed is made so that you can remove it for easy cleaning and to change the light bulb. I have used this candle warmer multiple times now and the light bulb still has not gone out. I highly recommend this candle warmer."
4.5/5 star rating from 4,573 reviewers
74% gave it five stars
5-Star Review:
"Very inexpensive and pretty, will only hold one cube of the wax I purchase. No removable dish on top, it's fused solid. I think to access the bulb the bottom comes out. Rotates 360 to always be upright in any outlet. Requires 3-prong. Sturdy fit and button. Heats up and melts quickly. No sharp edges on mine like many other mosaic pieces. Only issue I forsee is if I want to change scent it's going to be a lot of work to switch it out without a removable glass dish."
4.7/5 star rating from 1,150 reviewers
84% gave it five stars
5-Star Review:
"

I've purchased many reed diffusers that were more expensive and the bottle is empty after a month. This is quality stuff and the scent is one I've adored for years. The lotion is amazing too. Reed diffuser scents a 700 sq ft room consistently. You have to love the smell to buy this as your space will DEFINITELY smell like it. I love it and everyone says how lovely my place smells.

"
4.5/5 star rating from 1,329 reviewers
73% gave it five stars
5-Star Review:
"
I have never reviewed a product before, but this potpourri is special. It begins with lovely packaging, a very generous amount of potpourri, and then, the product itself. It's beautiful to look at and the scent is fabulous. I will only buy this potpourri in the future. Even my husband likes it, and he's usually no fan of my potpourri. And this seller takes care of its customers too. Just a perfect product and a perfect seller.
"
4.7/5 star rating from 1,587 reviewers
83% gave it five stars
5-Star Review:
"
This Yankee Candle Macintosh concentrated room spray is my absolute favorite room spray. I LOVE its scent. It does a good job of freshening up the room, covering even the most "undesirable" smells. It is a little pricey, but one spray usually does the trick. I was glad to find it on Amazon without any shipping charges now that my local Yankee Candle store has closed.
"
4.7/5 star rating from 934 reviewers
86% gave it five stars
5-Star Review:
"
I have tried so many different melts before, but this company has the strongest, most long lasting scents. This roasted espresso fills my whole house with the smell of fresh-brewed coffee. Interestingly enough, i hate the taste of coffee, but the smell reminds me of my Grandma's house. I am so glad i found this company. I have since stocked up on all their other scents…and have yet to be disappointed with the quality of their products. The pumpkin vanilla is to die for too!"