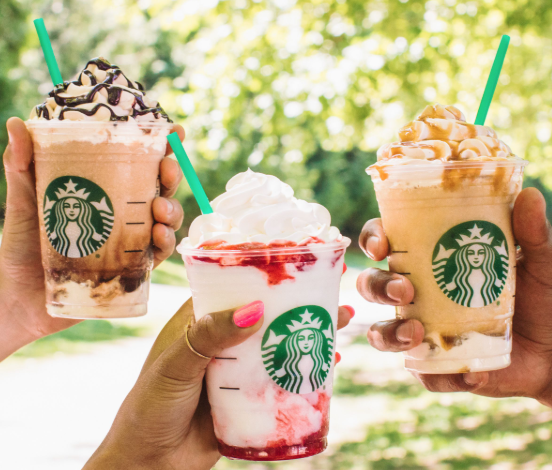 Calling all Starbucks Rewards members! Sign into your account to play this new Starbucks Earth Month Instant Win Game! You can enter without making a purchase by clicking the "To enter without making a purchase, click here" found at the very bottom. They'll e-mail you your entry link. Play it TWICE daily through April 30th for a shot at winning Bonus Stars, tumblers, 50% off coupons, and more.
Check out all these other awesome prizes are up for grabs…
5,000 – Cotopaxi Fanny Packs
11,000 – Starbucks Reusable Grande Cold Cup
100,000 – coupons for a free non-dairy handcrafted drink
58,500- 150 Bonus Stars
26,000 – 50 Bonus Stars
1,000,000 – 25 Bonus Stars
900,000 – 10 Bonus Stars
265,000 – 50% off a brewed coffee or non-dairy handcrafted espresso beverage
30,000 – 50% off a Starbucks Odyssey Blend or any packaged coffee
265,000 – 50% off a vegetarian sandwich or snack
30,000 – 50% off reusable merchandise
I can't wait to see what you all win from this one! (Thanks, Nicole!)
➡
Plus, stop by our sweepstakes section for a BIG list of Instant Win Games & Sweepstakes!