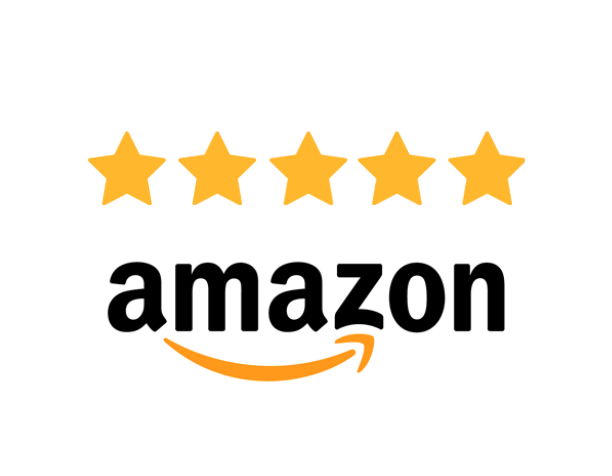 Amazon has some great products-  we all know that!  But how do you know which is the best product in a category, without spending hours researching and reading reviews?  One way is to checkout Amazon's Best Sellers list!  These are the top-selling products that are updated hourly, so you can always be in the know. Another way is to let Sharky do the work for you!  Each of these suggested products has at least 500 reviews, and a 4.5 or higher star rating. Sharky will highlight one category every week.
4.7/5 star rating from 65,077 reviewers
82% gave it five stars
5-Star Review:
"So…I am a cleaning lady..I clean everyday of the week…I have a new client that had this mop/bucket, I was skeptical. I tried it and loved it!" 
4.7/5 star rating from 16,660 reviewers
84% gave it five stars
5-Star Review:
"This is as magical as unicorns!!! Buy NOW!
I use it everywhere… walls, baseboards, mirrors, window panes, cupboards, floors, lamps, glass, faucets… everything looks brand new. Just got red hair dye that had been there for over a year off the wall in a minute. Made shower glass look brand new after 5 years of hard water stains. Tried to show this in photo – left side is cleaned and right side hasn't been cleaned. This is the cleaning magic wand you've always wanted."
4.8/5 star rating from 2,981 reviewers
86% gave it five stars
5-Star Review:
"
I have been using these for many years. I have the long extender handle which is great for reaching my ceiling fans (8 ft ceilings) or my ceiling lights. They really do lock in the dust and it doesn't fly everywhere when dusting. I will also give my furniture a quick dusting with them if I don't feel like getting the polish and cloth out. These are must have in your cleaning arsenal!
"
4.6/5 star rating from 4,638 reviewers
72% gave it five stars
5-Star Review:
"
This little set is my holy grail for cleaning. It's so convenient and gets the job done. It's worth the price too.
"
4.5/5 star rating from 33,823 reviewers
73% gave it five stars
5-Star Review:
"
Amazing product. 99% all natural..no chemicals, no toxic odor.
Shower wall…hard water stains completely wiped out.
Oven door, (10 yr old) i used other products but it never came as clean.
First try, wiped on, wiped off. (Recommend at least 5 mins) 2nd try, i applied PINK and left it over night. Baked on grit was softened enough I could use a spoon to scrap.
End result…BIG DIFFERENCE.
By far the best versatile nontoxic gentle abrasive product.
I would love a case and go crazy.
"
4.6/5 star rating from 27,058 reviewers
75% gave it five stars
5-Star Review:
"I had my doubts about this product originally. Something to clean the machine that is supposed to clean? What?? After about a year of use with my new dishwasher, the interior of the stainless steel colored inside was starting to show hard water spots…This product is tablets (similar to the dishwashing pacs) that you can either place in the spot where dishwasher detergent goes, or can simply be placed on the bottom of the dishwasher. Run through a cycle and done. The inside of my dishwasher came out looking like new!"
4.8/5 star rating from 16,816 reviewers
84% gave it five stars
5-Star Review:
"My husband bought this originally because he thought it would be an easier way to clean the toilet – and then he proceeded to not clean. 🙂 I was used to using a toilet brush and toilet cleanser, so I didn't see a need to change. It was so easy to use, and it does a really good job of cleaning. I have since thrown out my toilet brushes and just have a toilet wand in each bathroom.
The design is really good – just pop a new disposable head on for each cleaning, and when you're finished, there's a button that disconnects the head so it can go right into the trash."

4.8/5 star rating from 10,407 reviewers
86% gave it five stars
5-Star Review:
"I was so pleasantly surprised by this product. I got it on a whim, thinking "what the heck, I'll try it". I literally use this cleaner for EVERYTHING! I mean from my wood furniture, mirrors, granite counter tops, even my hardwood floors! The smell is so nice and not overpowering like other cleaners and I feel safe using it around my kids. I'll be buying this product as long as it's made."