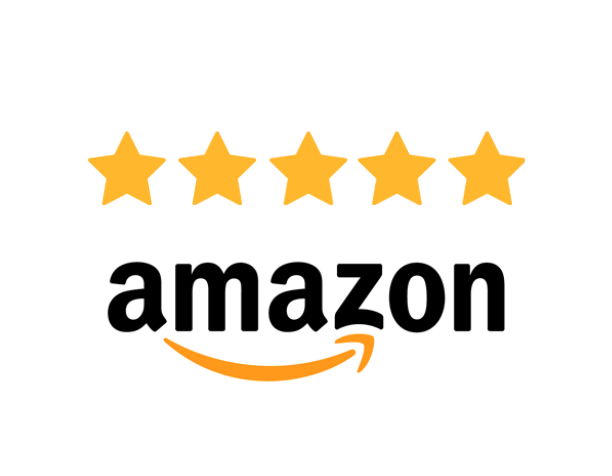 Amazon has some great products-  we all know that!  But how do you know which is the best product in a category, without spending hours researching and reading reviews?  One way is to checkout Amazon's Best Sellers list!  These are the top-selling products that are updated hourly, so you can always be in the know. Another way is to let Sharky do the work for you!  Each of these suggested products has at least 500 reviews, and a 4.5 or higher star rating. Sharky will highlight one category every week.
4.5/5 star rating from 63,486 reviewers
71% gave it five stars
5-Star Review:
"I am very satisfied with my purchase. I never knew that elastic bands could cause me to feel so much burn! I was very surprised by how durable and elastic these bands are. Even after prolonged rigorous workout sessions, I have noticed absolutely no wear or tear whatsoever! Extremely good quality for the price. I love the strength ladder too. The product comes in a neat little carry bag with 5 different strength tier-based bands. " 
4.7/5 star rating from 1,633 reviewers
83% gave it five stars
5-Star Review:
"

Bought for my wife to use. I'm a coach…have trained two world champions and 1 Olympic Trials Finalist. These little things are very good for home fitness. The grip feels amazingly comfortable. Color is nice. Balance is perfect.
"
4.5/5 star rating from 26,757 reviewers
76% gave it five stars
5-Star Review:
"I am big fan of Fitbit ever since they came our with the first Charge HR. I prefer to wear a watch so I didn't want to have something that was too big (like the Fitbit Versa). The Charge HR is the perfect one for me as I want to keep track of my heartbeat and give me alerts when I get a text/call. I had Charge HR 2 and was waiting until they came out with the pay option which they now have!!
"
4.5/5 star rating from 8,612 reviewers
75% gave it five stars
5-Star Review:
"

I bought this and another fleece lined legging (brand: Naviskin) in medium and this one is much better for me !! I'm 5'5″, 130 lbs. It doesn't slip so I'm not constantly hiking it up, it's warmer than the other legging, is not oddly narrow in the calves, and is not itchy but pretty comfortable. I list these positive points because they are my complaints for the only other fleece leggings I've tried. I've worn it enough to know that I'm going to buy another one.
"
4.7/5 star rating from 6,269 reviewers
80% gave it five stars
5-Star Review:
"I'm using this mat for simple stretches and overall establish a routine. I was reading about some yoga mats having a bad smell when you first remove the packaging but this did not! The mat is long enough for me to lie down on it fully. The extra thickness really helps with my beginner stretches in a way that it's not uncomfortable for me to lay down. Overall, a really great mat. I have been using it for a couple weeks now.
"
4.6/5 star rating from 20,396 reviewers
77% gave it five stars
5-Star Review:
"This is as simple as it gets. A great product for a great price. The ball comes in a small box and extra 'stoppers' (plastic piece that stops the air flow), a stopper remover, and even a two-way hand pump. The ball is very solid and very comfortable. The material provides a nice grip, so you don't feel like you're slipping all over the place. If you're doing core work, I suggest you fill it up more than you think.. you want just a little bit of 'give' so you can get the best core workout.
"