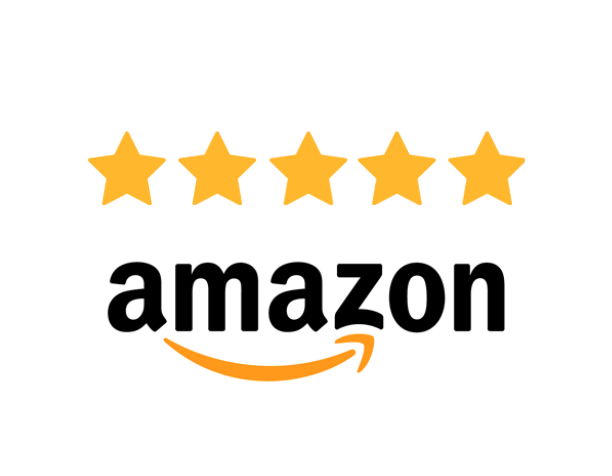 Amazon has some great products-  we all know that!  But how do you know which is the best product in a category, without spending hours researching and reading reviews?  One way is to checkout Amazon's Best Sellers list!  These are the top-selling products that are updated hourly, so you can always be in the know. Another way is to let Sharky do the work for you!  Each of these suggested products has at least 500 reviews, and a 4.5 or higher star rating. Sharky will highlight one category every week.
4.7/5 star rating from 24,143 reviewers
80% gave it five stars
5-Star Review:
"These really don't bleed/ show too badly through paper and I LOVE them for school work…They glide much easier than regular pens. I also love that they seem to never dry out despite the fact that I've been using them at least 2 weeks now and have left the most used black marker open for several long periods already, coming back to still find plenty of ink and no change in the writing ability.

4.8/5 star rating from 5,153 reviewers
86% gave it five stars
5-Star Review:
"The Nulaxy laptop stand is an amazingly helpful product. I use it with my 10″ Kindle Fire, and it positions the tablet (in its case) at the perfect height for reading a book on the Kindle as I'm sitting at the dining room table. I use it with the Dell laptop for Zoom meetings. It elevates the laptop camera and enables me to be looking out at the gallery of faces rather than looking down."
4.6/5 star rating from 4,146 reviewers
78% gave it five stars
5-Star Review:
"It's exactly what you pay for, a simple sturdy desk great for a more minimal office look.I personally use the one I purchased for my work…The hook for your headphones is honestly super convenient, and the same could be said about the nice little canvas bag on the opposite side, perfect for notebooks and sketchbooks alike."
4.8/5 star rating from 2,899 reviewers
83% gave it five stars
5-Star Review:
"I have three of these large desk mats from three different companies, and this one is the best of the bunch. There are two things that set this pad apart. First, the cork underlay is a very nice feature. It provides extra cushioning and completely deadens sounds. Second, the pad arrives in a large diameter tube. The other pads I bought were rolled up much more tightly and had curled edges that took a long time to flatten out."
4.6/5 star rating from 4,676 reviewers
76% gave it five stars
5-Star Review:
"I am extremely pleased with this stand. I purchased this to allow my secretary greater organization of her desk area–and it has helped her tremendously! It raises the monitor to a comfortable height to help prevent "slumping" to see the monitor while seated in front of it. I highly recommend this stand–well done!"
4.6/5 star rating from 1,290 reviewers
76% gave it five stars
5-Star Review:
"

I ordered this chair based on favorable reviews. I was looking for a small, armless, wheeled chair… It is lightweight and looks very nice, much, much nicer than the heavy dining chair I was using. I like it because my space is so limited that I have to move the chair out of the way do do other things."
4.8/5 star rating from 5,573 reviewers
85% gave it five stars
5-Star Review:
"I've been using this same basic planner for probably five years now. Buy a new one every year, same company, same style. I've used it through three jobs, with varying types of appointments and schedules, and it's always been the perfect way to help me stay organized."
4.5/5 star rating from 3,638 reviewers
74% gave it five stars
5-Star Review:
"This printer has been a game changer for our household. It prints quality black and white pages almost instantly. It integrates well with iphone and I can easily print things with just my iphone. The feeder feature for scanning is great when you need you need to scan many documents at a time."