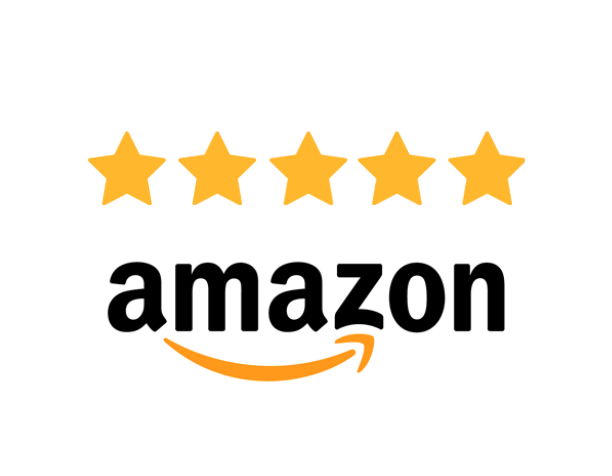 Amazon has some great products-  we all know that!  But how do you know which is the best product in a category, without spending hours researching and reading reviews?  One way is to checkout Amazon's Best Sellers list!  These are the top-selling products that are updated hourly, so you can always be in the know. Another way is to let Sharky do the work for you!  Each of these suggested products has at least 500 reviews, and a 4.5 or higher star rating. Sharky will highlight one category every week.
4.7/5 star rating from 26,807 reviewers
80% gave it five stars
5-Star Review:
"A wonderful teether. Baby can chew on the keys, bang them around they are very sturdy and can take a "beating"…Each key has bumps on it to stimulate the gums when teething. The toy is made in such a way that your babies can grip them easily… The coolness of the teether help those painful gums. It is colorful, durable, and babies seem to enjoy this very much!" 
4.8/5 star rating from 11,491 reviewers
88% gave it five stars
5-Star Review:
"Started using it at about 6 weeks and my baby who otherwise needs quite a bit of attention was able to entertain himself for 15+ minutes! I even drug it with me into the bathroom so I could shower and he stayed entertained the whole time. You can easily add different hanging items to make sure your kid doesn't get bored but the stuff that comes with it is great."
4.6/5 star rating from 24,749 reviewers
78% gave it five stars
5-Star Review:
"These are some of the most baby safe rattles/maracas I have ever seen. This product has a rattle on one side with 3 plastic spheres and a soft ball on the other…It is good to distract the baby for a short time when changing diaper or clothes…
They are fairly easy to hold for a baby. "
4.7/5 star rating from 23,375 reviewers
84% gave it five stars
5-Star Review:
"

Just amazing. Daughter won't stop staring at it when lights and music are on. She enjoys it so much. It saved us from so many hours or crying and fussiness…It has nice songs too and even my wife and I like it. I think the key to entertain our baby was that the lights are synchronized with the music.

"
4.7/5 star rating from 9,364 reviewers
86% gave it five stars
5-Star Review:
"
BABY CRACK, this is pure baby crack. I have 4 kids. I used to think it was CRAZY for people to spend $20+ on a giraffe toy yet on my 4th, my 3 month old baby, I decided to splurge and go for it. He's teething and has no toys so I bought the giraffe and OH MY GOD! He love love loves it, he chews on it, licks it, and won't let it go. HIGHLY RECOMMEND!
"
4.8/5 star rating from 4,614 reviewers
87% gave it five stars
5-Star Review:
"This walker is a dream!  It is study enough to where my son can pull himself up with it without pulling it over on himself. Last but not least, he loves the activity board on it. As a mom of a tall and very active baby, I HIGHLY recommend this walker for beginners. It has exceeded my expectation! LOVE IT!!!!"