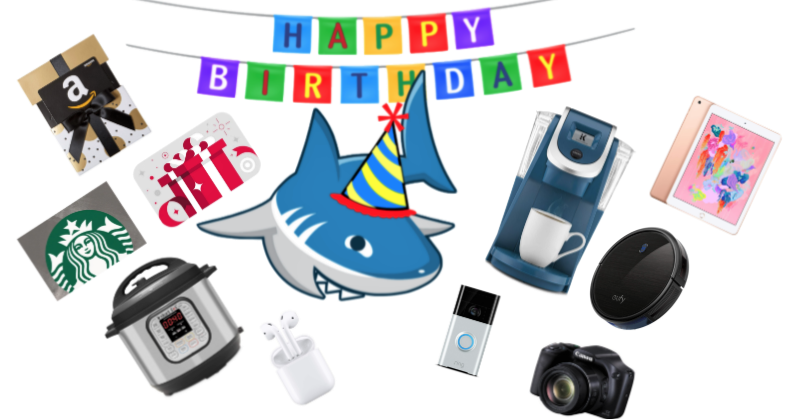 Today marks FreebieShark's 10th year! I cannot believe it has been 10 years since I first launched FreebieShark. I was a college student, hunting down freebies while sitting through classes. College was expensive, and I had a love for freebies, so I figured I'd put together a site dedicated to freebies. Here we are, 10 years later, and FreebieShark has grown so incredibly much. I am so grateful and blessed to have been able to help thousands of families across the nation save money and stretch their dollars. And I couldn't have done it without you.
You all are so amazing, and I cannot thank you enough for being a part of FreebieShark. Without you, the Sharkies, FreebieShark definitely wouldn't have made it this far. One decade has passed, and FreebieShark has grown to become one of the top money-saving resources on the web. From freebies, to sweepstakes, to deals — I will forever work my hardest to make sure FreebieShark helps you save as much money as possible. I am so excited to see what the next 10 years has in store for all of us!
To celebrate Sharky's 10th birthday, I decided to give away 10 awesome prizes! Here are the prizes for for grabs…
Entering is SUPER easy! Sharky wanted to make it easy on you, so you'll be in the running for all of these prizes once you complete the simple entry form below. Best of luck, and again, thank you all SO much for your continued support!