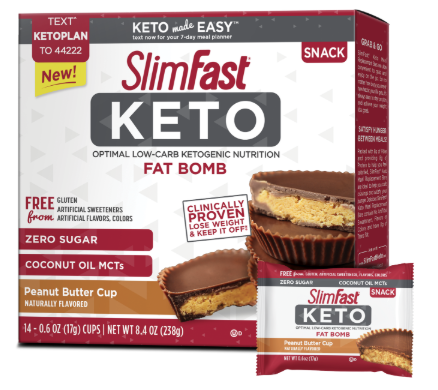 Are you on a keto diet? There's a new $3/2 SlimFast Keto Product Coupon available to print! Plus, Ibotta is offering a $2 cash back offer. Consider heading to Walmart for this deal:
Buy 2 SlimFast Keto Meal Bar or Fat Bomb – $9.97
Use this $3/2 Printable Coupon
Pay $16.94, Submit the $2 Ibotta Offer (for both)
Final Cost: $12.94 after Ibotta – $6.47 each!