SHARK BITES - How to Win Sweepstakes & Instant Win Games - Tips & Advice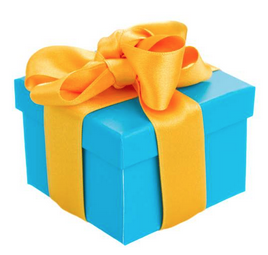 Companies absolutely love building brand awareness and promoting new products through sweepstakes and instant win games. It's a win-win situation for us all…they generate more business and we are given the chance to win some really amazing prizes! I'm always posting all of the hottest giveaways here on FreebieShark…and there's a good reason for it. Tens of thousands of prizes are given away each year through these promotions. If you don't already know, FreebieShark features a very complete list of giveaways on the
Instant Win Games & Sweepstakes
page. I am constantly updating it with the latest giveaways to help you WIN! If you are new to entering these giveaways, I recommend reading these tips that I have put together to help you win.
How to Win Sweepstakes & Instant Win Games – THE BASICS
What is the difference between a sweepstakes and instant win game?
Sweepstakes collects entries during the promotion period, and then perform a random drawing to determine the winners. Winners of sweepstakes are usually notified when the giveaway is over. Instant win games, as the name suggests, lets you know if you've won immediately after entering the giveaway. Instant win giveaways are programmed with predetermined times throughout the promotion period and the first person to play after a predetermined time is an instant winner. Win or lose, you are notified immediately after entering. Think of it like playing a slot machine.
How many times can I enter?
Entry limits vary per giveaway. Some giveaways only allow one entry for the entire promotion period, and some giveaways allow daily entries. Most of the time, the giveaways allow daily entries. I recommend reading the official rules to see the entry limits for each specific giveaway. However, I always list the entry limits on our Instant Win Games & Sweepstakes page to make it easier for you.
Does the time of the day matter?
Well, it depends. With sweepstakes, you are simply just getting an entry in for the drawing that will occur later…so the time of the day that you get your entry in doesn't really matter. However, with instant win games, timing does matter slightly. Although you can win anytime during the day, certain times of the day are best in my opinon. Very early morning or very late at night are the best times (non-peak times) to play because there are less people playing the instant win games. And if you are the first person to play after a predetermined winning time, you win. So less people playing equals a greater chance of winning. However, I always recommend changing up your entering times to add more variation and to give you a great balance overall to help you win the most prizes possible.
Target the giveaways that have the highest amount of prizes.
It's common sense that sweepstakes and instant win games that have a high amount of prizes will give you a better chance of winning one for yourself. For example, if there's a giveaway with 50,000 prizes up for grabs, the chances of you winning are pretty darn good.
Why should I keep entering daily?
You should keep entering daily because it simply PAYS OFF! In the last few years, I have won HDTV's, Xbox One consoles, Playstation 4 consoles, Keurig machines, and so much more. I have no secret…it's just that I am persistant and patient. Sometimes I go on a loooong losing streak, but I keep on entering and eventually I start to win again. Thousands of FreebieSharkers have won all sorts of prizes too. Some highlights include a brand new car, a $50,000 cash prize, cruise vacations, Super Bowl tickets, and more. It really does play to play daily.
MY TIPS TO YOU
Follow all of the official rules and be sure that you are eligible to play. Some sweepstakes and instant win games are open to select states or certain age groups. If you don't qualify, don't waste your time since you likely won't be eligible to get your prize.
Play the giveaways DAILY! I can't repeat this one enough. It's best to follow the Instant Win Games & Sweepstakes page daily and go down the list to get your entries in. I'm always adding new ones to the list…my number one goal is to help you win!
Remember, instant win games winning times are set randomly (predetermined time) and the first person to enter after that time will be the winner. So, entering during non-peak times (such as late at night or early in the morning) gives best chance of you winning. However, the difference is insignificant, so if you cannot play during non-peak times, don't worry about it.
For instant win games that allow multiple entries per day, it is always best to get your plays in separately. For example, if you are allowed to enter a particular instant win game twice per day and you just entered and lost, 'save' that other entry for later in the day to increase your likelihood of winning.
When entering a giveaway, subscribing to the companies newsletter is usually NOT required. You can uncheck the e-mail subscription box to avoid getting their newsletters if you are not interested. Not subscribing isn't a factor and won't affect your odds of winning.
If your browser allows it, fill out the auto-fill option. I use Google Chrome and it helps save an incredible amount of time by filling out your information in the fields required. Very efficient!
Get motivated by reading the comments left by FreebieSharkers who won. On our Facebook page and the Instant Win Games & Sweepstakes page, you'll find comments left by readers who won. So if you are ever in a dry spell and can't seem to win…simply read the comments of the winners and you'll be motivated to keep on entering. Thousands of prizes are up for grabs, and you could hit it big next!
Entering giveaways is a hobby that pays off when you win some really cool prizes. Don't burn yourself out. If you ever need a break from entering, don't feel bad. You'll just come back from your break feeling refreshed and more motivated than ever to win some really amazing prizes!
Most sweepstakes and instant win games do not require a purchase. However, if the giveaway requires a code from a product, the official rules usually state a mail-in entry method where you can still enter without making a purchase.
Check your e-mail thoroughly everyday to see if you received any winning notifications. Winners of sweepstakes are usually notified via e-mail and sometimes require a follow up to claim the prize.  You don't want to miss out on a prize because you didn't check your e-mail! It also might be a good idea to set up a separate e-mail account just for entering these giveaways.
Sometimes sweepstakes winners are never notified and the prize just shows up on your doorstep. This is makes sweeping extra fun because you never know if you have something coming your way. Which is exactly why sweepers get extremely excited every time they see a delivery truck!
When playing an instant win game, if you are given the option to "skip" the game, you can to save time. It is based on the time of day you enter and not the actual "game" presented. The game portion is just for fun.
YOUR TURN! What are some of your giveaway tips? What are the best prizes that you have ever won?
"Don't sink with the fishes. Be the consumer in the know!"
What is "Shark Bites"? Shark Bites is a money-saving tips series here on FreebieShark that aims to help you and your family get the most out of your money. "Shark Bites" posts are both educational and straight to the point. Just another way FreebieShark is helping you save!