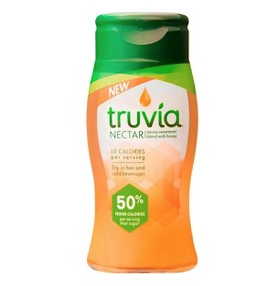 Heading to Target? Pick up some Truvia Nectar for only $.49 with this deal scenario! This is valid through June 3rd:
Buy 1 Truvia Nectar 3.5oz – $1.99 (Ends 6/3)
Use this $1.50/1 Printable Coupon (sign up)
Final Cost: Only $.49!
➡ Don't forget to request FREE Samples of Truvia Natural Sweetener & Nectar if you haven't yet!