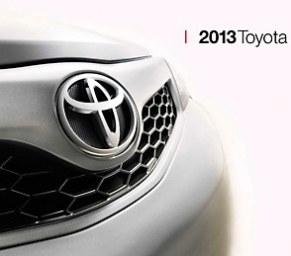 Valid today only, HSN is offering up a FREE Toyota Corolla HSN Tumbler with Straw! You'll get all of the following: 2013 Toyota Corolla brochure, and the 16 oz. Toyota/HSN Travel Mug (mentioned in the overview section). You can then score a FREE Toyota Tundra HSN Thermos Water Bottle (34oz) as well! Just add the items to your cart, then checkout (limit 2 per customer, each offer). They do require payment information to process the order, but you can use a old pre-paid card or PayPal instead! I used PayPal to process my order!

(Thanks, Andy & Rose!)
Don't forget to sign up for FREE Hot Offer Text Alerts so you never miss a hot offer!