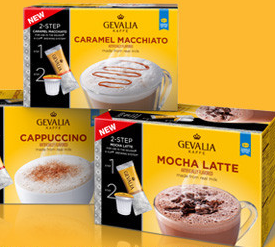 Wahoo! You can currently snag FREE Sample of Gevalia Mocha Latte K-Cups! Just click the "Try it for yourself" button. This freebie will arrive within 6 to 8 weeks. Can't wait to try this!

Plus, you can still request FREE Snapple & Lipton K-Cup Sample Packs if you haven't yet! (Thanks, Fran, Victoria & Karen!)
Don't forget to sign up for FREE Hot Offer Text Alerts so you never miss a hot offer!