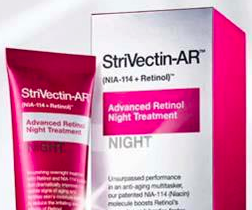 Watch a quick video and answer a short 5-question quiz to snag a FREE Sample of StriVectin Advanced Night Treatment! Hurry, first 10,000 only! You may need to allow the video to load fully to avoid buffering. Allow up to 6 weeks for delivery.
(Thanks, Debra & Ina!)
Don't forget to sign up for FREE Hot Offer Text Alerts so you never miss a hot offer!