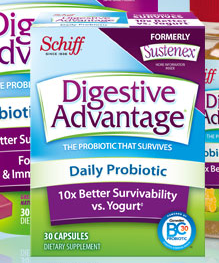 Dr. Oz and Schiff are yet again giving away FREE Full-Size Boxes of Schiff Digestive Advantage Probiotic! The first 2,500 to complete the short request form will score this freebie. If you filled out the form, you got one. Come back and let us know if you scored one!
(Thanks, Ana, Zara, & Gloria!)
Don't forget to sign up for FREE Hot Offer Text Alerts so you never miss a hot offer!