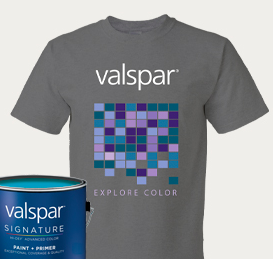 Valspar wants to give you a FREE Valspar American Apparel T-Shirt when you submit a short product review! Once you've selected a product and reviewed it, the Valspar team will be contacting you via e-mail asking for your mailing information. Sounds good to me!

(Thanks, Rita & Sarah!)
Pssstt.. don't forget to "Like" FreebieShark too!